Weekend Recap
As I'm sure you know, Halloween was last weekend. My son went trick or treating and I handed out candy. Here are a few pictures of our costumes:
My son decided to be Jason Voorhees. I thought he did a wonderful job with his costume. I know he scared me. :D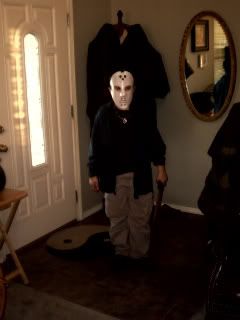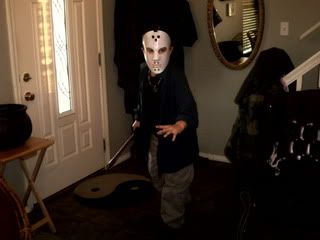 I on the other hand decided to emulate an 80s rocker. My wife said it was scary because it looked like I could play the part a little too well.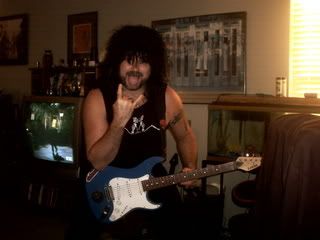 After the trick or treating we had a few friends over and played various games. Of course, given my costume we did spend the majority of the time playing Guitar Hero World Tour. It was a hoot.
So how did you celebrate the holiday?
Labels: halloween, Weekend Recap