The Ghost Town Tour
Friday started out a little rough, but it turned out to be a rather interesting weekend. I was slammed pretty much all week, juggling several projects at once and the players of each all vying for my attention. I managed to sneak away for lunch with some friends on Friday, but wound up working until nearly midnight before I could officially call the work week over.
Saturday morning I hopped on my bike and headed into Tulsa to meet some friends. We had a day trip planned and it was a doozy. It turns out that one of my friends wasn't going to be able to join us for the entire day, so we decided to hit a restaurant for lunch and finalize our route for a major bike trip.
By noon, we were on the open road, heading for the North East portion of the state. The plan? We wanted to explore some good ol' fashioned ghost towns.
Our first stop was a town called Afton. It was established in 1886, but has since all but been abandoned. Here is a rare photo of it in its prime.
As you can see from the pictures below, it has fallen far from grace.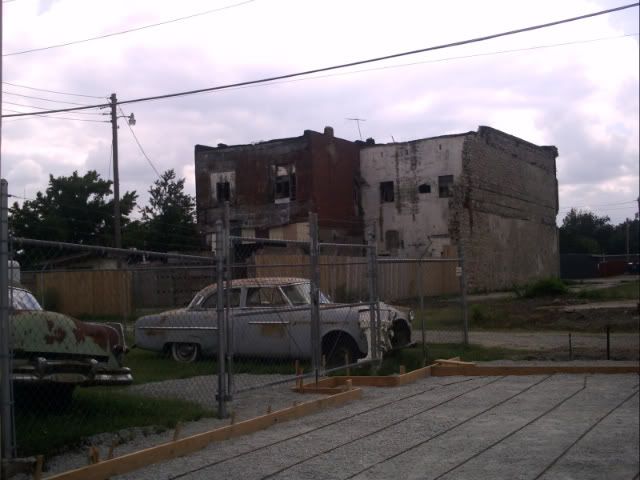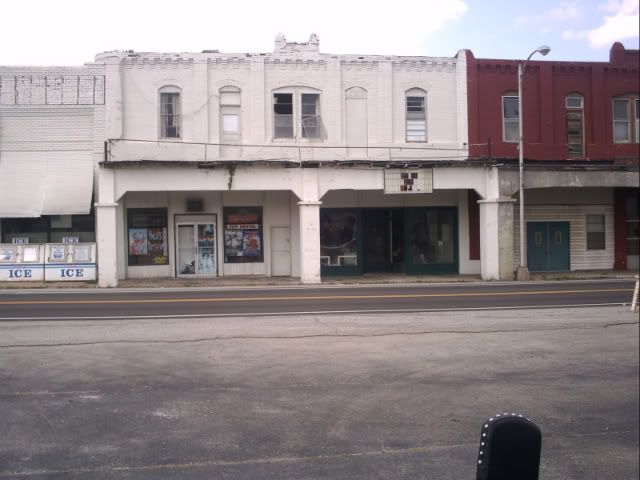 There is still one business thriving in Afton, OK; a rather delightful museum that is centered around antique cars and Route 66 memorabilia.
Our next stop was Narcissa, OK. There were only a couple of dilapidated buildings on a small stretch of the road. I couldn't find a before picture, but by what I've read there wasn't much here even when it was an actual city. There is even less now.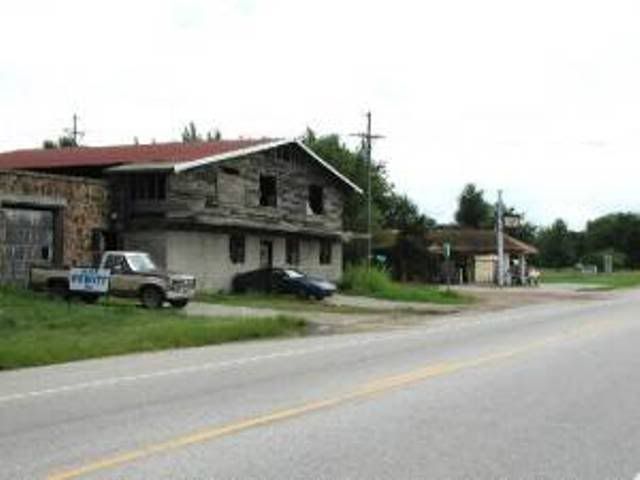 The biggest building on the strip appeared to be an old garage and possibly a motel. It had clearly been gutted by a fire at some point. It was wide open as we walked the outskirts, so we decided to venture in. Imagine our surprise when we found an old coupe still occupied what was left of the garage.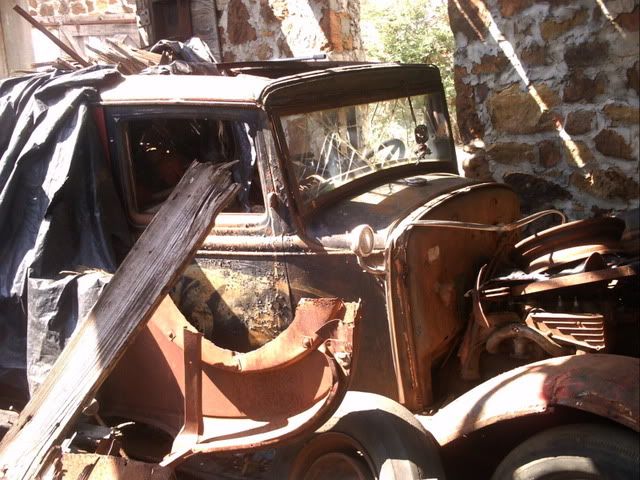 Here is another shot of the interior.
And a picture of our rides from the inside looking out.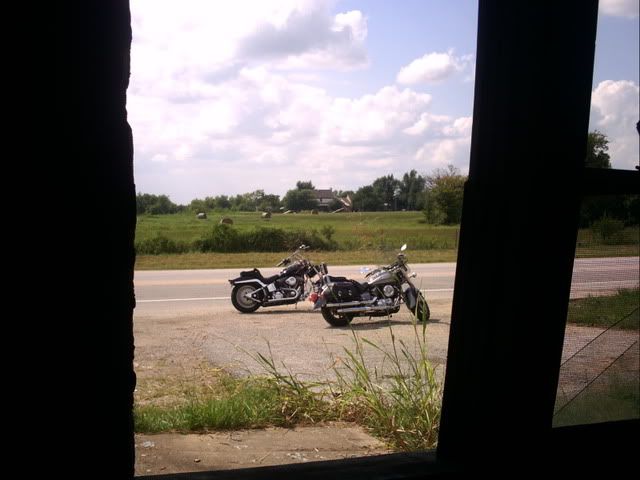 The next stop on the trip was Picher, OK. This was a town that was booming during both World Wars, but now has the feel of a post apocalyptic skeleton. Large levels of lead contamination were discovered in the town's water supply, putting the final nail in the coffin.
Here are a couple of before shots: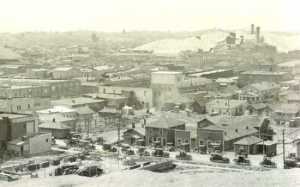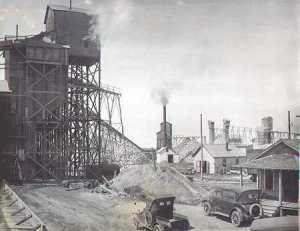 And this is what it looks like today: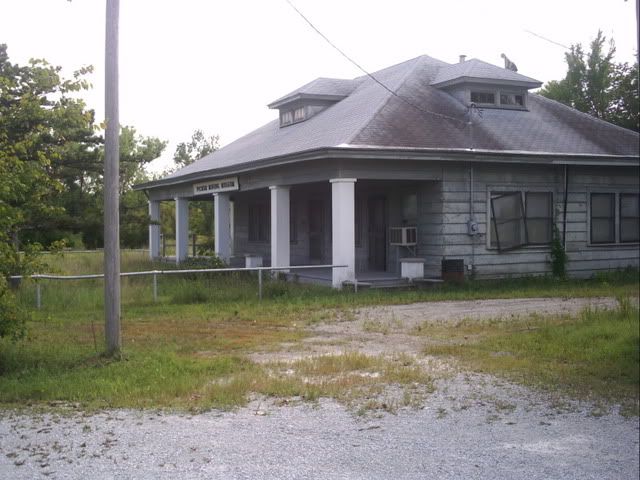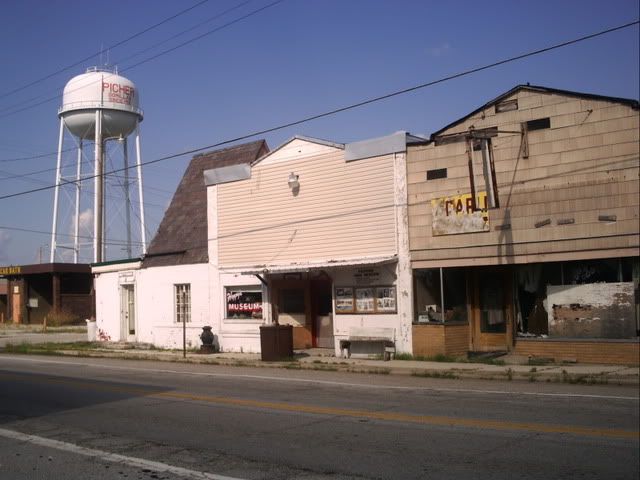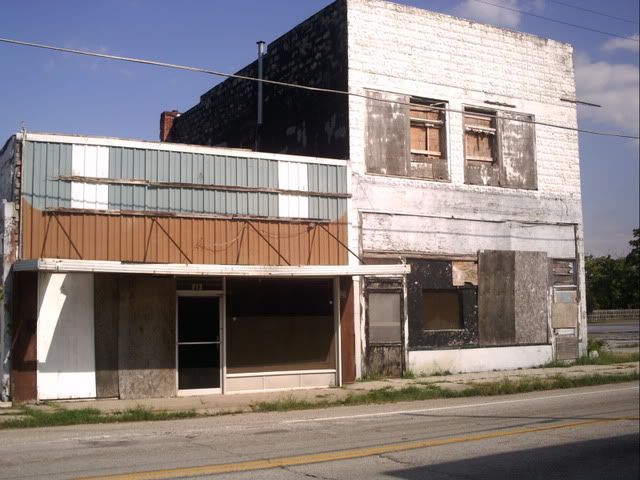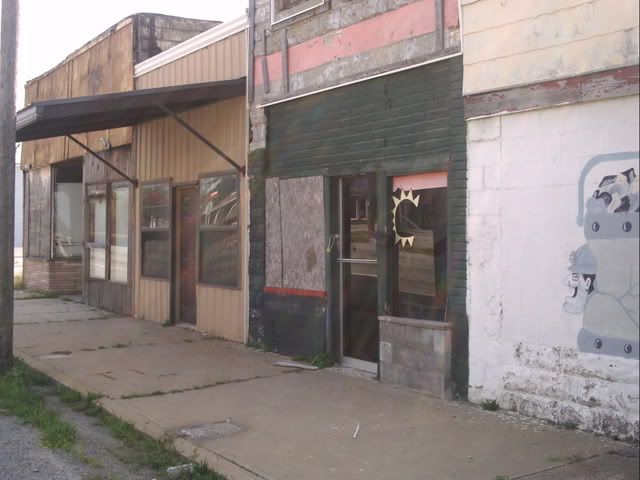 There were several places were we found municipal vehicles, seemingly abandoned as well.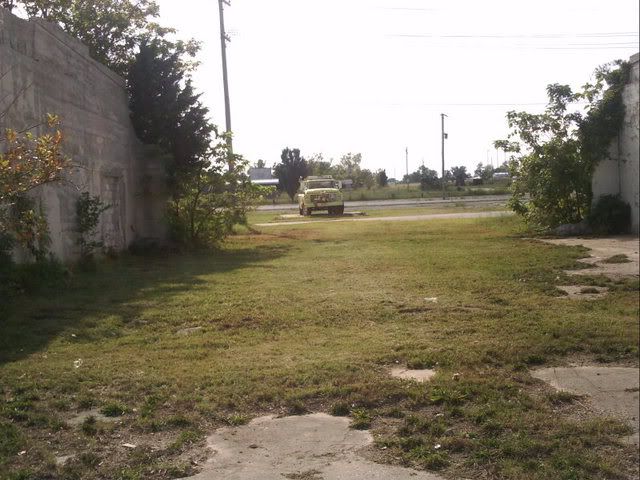 After we left Picher, we decided to slip over the state line and drive a ways into Kansas, just so we could see we hit a different state, lol. Didn't see anything picture worthy, so we turned around and reentered Oklahoma.
The next stop on our journey took us to Cardin, Ok. It really just looked like an extension of Picher, so we didn't snap any photos there.
We made our way a bit further south and found Douthat, Ok. This place has a rather amazing history. As we understand it (and as explained by one of the few remaining locals). This town and the surrounding communities had a population of roughly 26,000 people while the mines were in full swing. It was completely abandoned by the 1950s and nature is slowly but surely reclaiming what was once hers.
Here are a couple of pictures of the place while it still existed: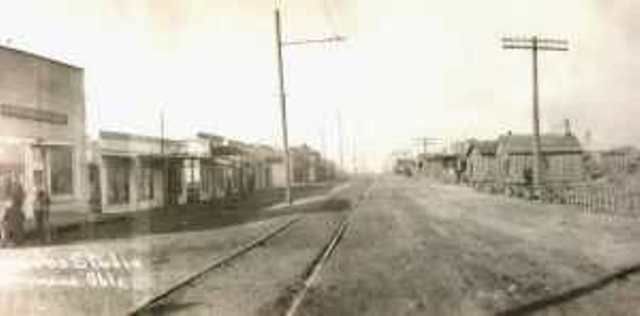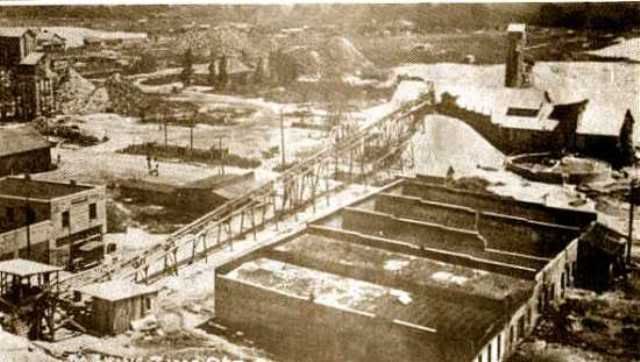 For more great pictures and a more detailed description of some of these towns, please visit
John Schehrer
's website
And here is what it looks like now: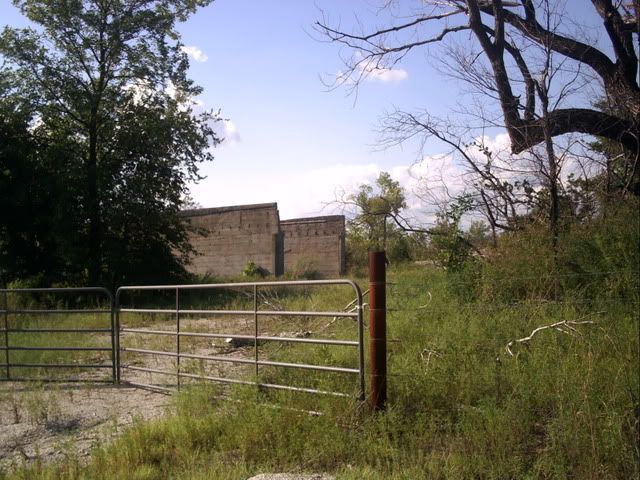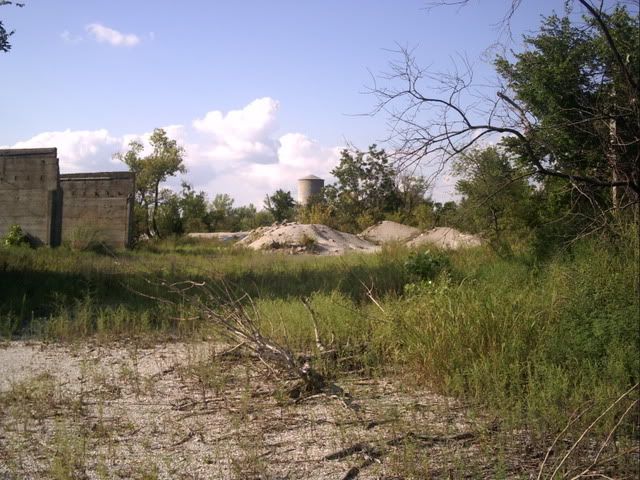 The Great Pyramids of Oklahoma?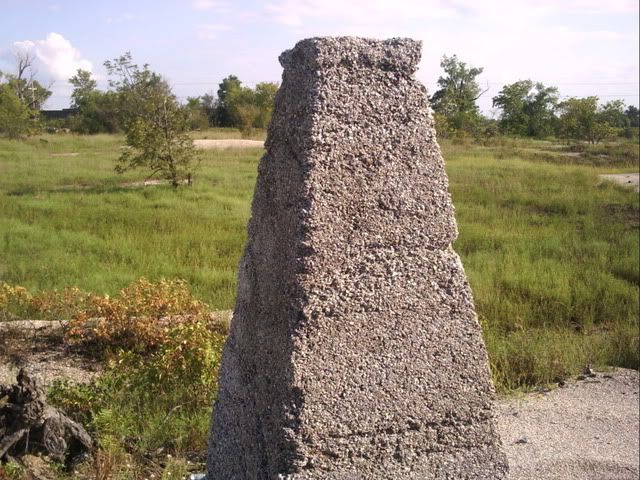 This is clearly were most of the entertainment sprang from… an ancient gladiator arena. Ok, actually it is just a water storage area, but you know the imagination is a dangerous thing if left unchecked.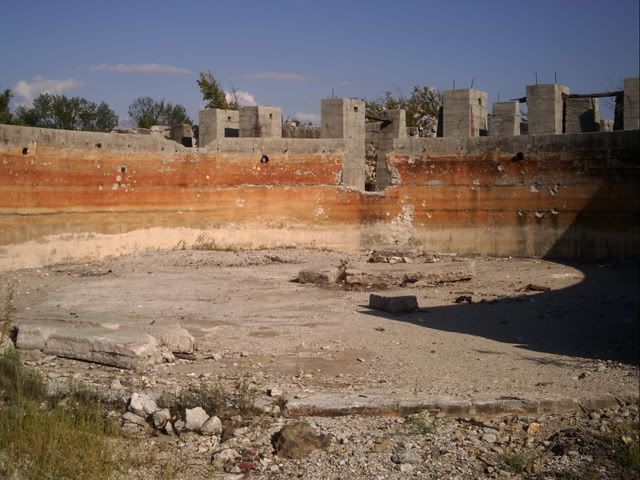 Here's one with my partner in crime for the day in it. Give us a bow, Cliff…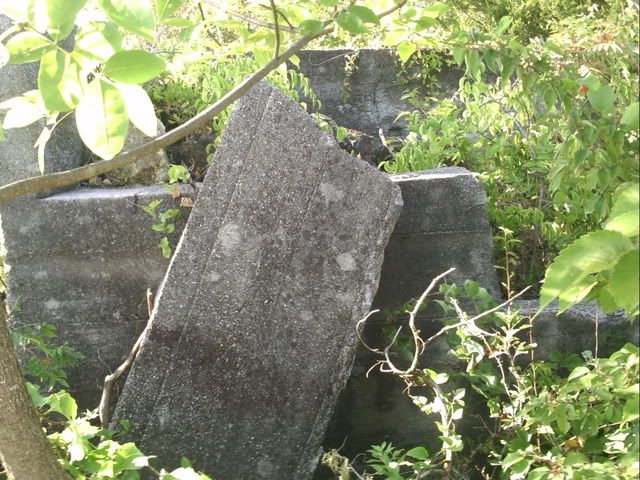 After that, we headed back to Tulsa where we met up with a few other bikers and did a bit of bar hopping, but mainly just more riding. It was a blast and one heck of an adventure.
I finally drug my sorry carcass back home around three that morning. All in all, I wound up putting more than 350 miles on the bike from the time I left home until the time I pulled into the garage.
Not a bad way to spend a Saturday… How did you spend your weekend?
Labels: Bikers, Ghost Towns, Weekend Recap