I'm sure you all remember mentioning the birth of twins in my family. My brother and his wife have enjoyed the unique trials of newborns X2 for nearly three months. Those babies are so cute and have been a big part of my families lives since their arrival. It is the first time we had wee ones to fuss over since my son was born nearly twelve years ago. Needless to say, we were spoiling them rotten.
Yesterday morning, rather than being greeted by bright blue eyes and a playful smile, my brother was greeted with the horror of all horrors. Noah James Goodman passed away in his sleep.
Aleah (his twin sister) is alive and well, I have them all here with me for a couple of days as we try to come to grips with such a horrible tragedy.
I know he was only with us for a short time, but we have a lifetime of memories to remember him by. Losing him just hurts so bad, I feel like a piece of me has been ripped out.
Death is hard on the living, even more so when it is the death of a child. There are too many whys and whatifs and no right answers.
I have so much more to say, but I know it is just a rant and full of emotion and likely not to anyone any good so I will leave it at that.
Please keep my family in your prayers.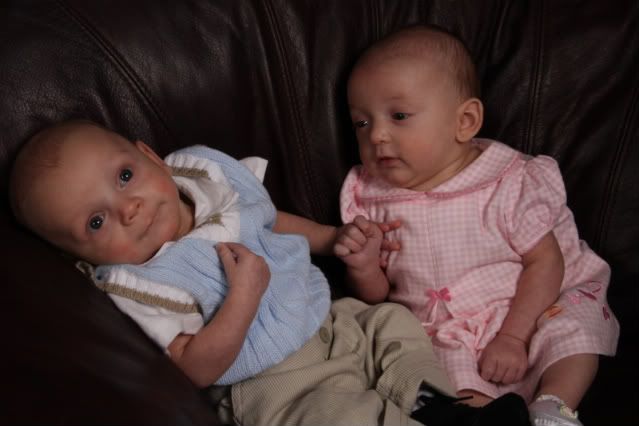 Labels: Noah and Aleah