So, I was interviewed by a newspaper: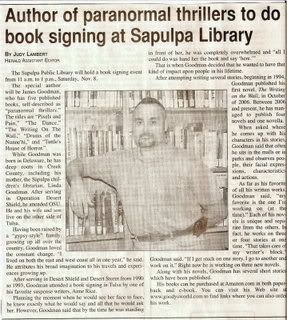 And I did a reading and book signing on Saturday. It was a lot of fun and I'm grateful for the opportunity. I think I would like to do more events like this one.
Other than that, I hung out with friends, danced, played, sang, laughed, loved… and lived. It was a fun-filled weekend to say the least.
So, what did you get up to?
Labels: Book News, Interview, Weekend Recap