Friday 55
Welcome to Friday 55. The object of the game is to write a story using exactly 55 words. If you participate, be sure to drop a comment at
G-Man
's blog so others will know how to find your story.
Fame, fortune, crowds screaming your name, a sea of smiles, thousands of tender moments experience by the stroke of a single touch, orgasmic bliss with a wave of your hand, every pleasure known to man, immortality, youth and invincibility, all of this can be yours, if you but sign your name on the dotted line.
Well, that deal may be a bit expensive, but I have another one for you. Would you like to win a free copy (e-book) of
Pixels and Pain
?
All you have to do is list three titles of books I've written (and had published). Not so hard, right? You can find all of them
here
or if you're not careful, you might just stumble across them somewhere on this page…
Drop your entries in my comments or shoot me an email at jgoodman @ goodysworld.com. I'll leave the contest open until 11:59 PM (CST) Wednesday and announce the winner on Friday. Good luck!
Pixels and Pain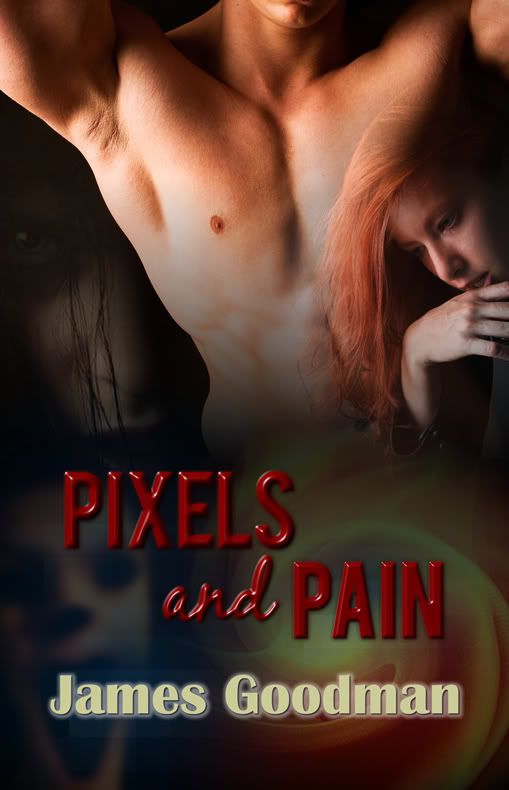 Here is a blurb:
Explore the dangerous domain of a madman…
Johnny Walker is a FBI agent on a personal crusade to catch a killer. One year ago, his little sister was brutally murdered and the police still don't have a suspect.
Mary Marshall founded a watchdog group to rid the world of online predators after her sister fell victim to a charismatic stranger she met on the popular networking website, HiyaSpace.
As the similarities surrounding their losses draw these two together, they soon embark on a desperate quest for answers—a quest wrought with peril, betrayal, and unimaginable horror.
In a virtual world where everyone's a friend, and everyone's a suspect, will Johnny and Mary be able to track down and stop an internet serial killer whose unspeakable deeds threaten to destroy them all?
Or will these two hunters become the prey, unable to escape the web of
Pixels and Pain?
Be sure to check out my post over at
Oh, Get a Grip!
. This week we are discussing our writing process and I've even offered up a complete short story for your reading pleasure (or pain if you don't enjoy it, lol).
Labels: friday 55, Oh get a grip, Pixels and Pain, writing