Well, as you might've guessed we had an excellent day at the lake. We'd hoped to begin the festivities Friday evening, but the weather wasn't cooperating. Saturday, however, was a perfect day to be at the lake. There was virtually no wind, plenty of sunshine and the water level was up high enough to prevent the lake from being overcrowded. Here a few photos of the boat and of the day. It seemed that I was always driving or riding so some of my son's friends took the pictures while we were on the water. Much thanks to them.
We'll begin with the promises pictures of the boat: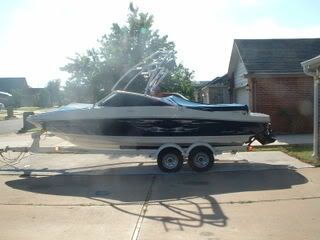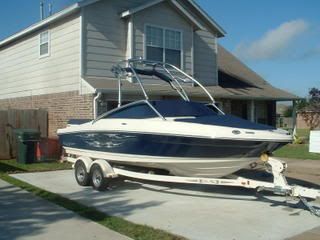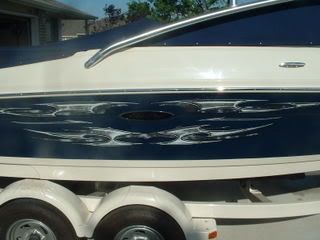 My son showboating.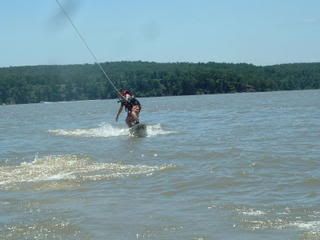 Thinking about his next trick.
What goes up, must come down…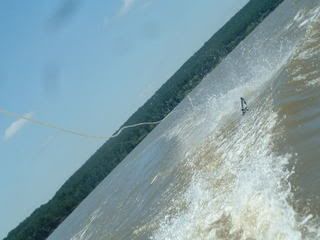 And here is a couple of pics of me:
Preparing to launch…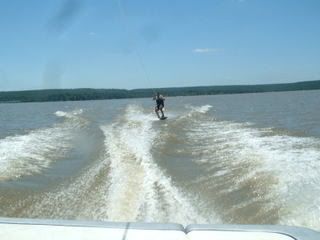 Where did I go?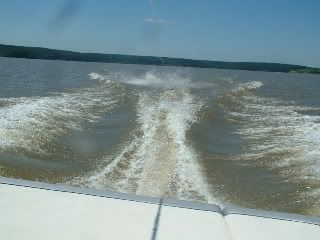 So, how was your weekend?
Labels: Wakeboarding, Weekend Recap