Alright folks, the object of the game is to write a story using exactly 55 words. If you participate, be sure to drop a comment at
G-Man
's blog so others will know how to find your story.
Eyes narrow with murderous intent. His prey evasive, but his grip grows tighter. It must be done, it's what he does. Knuckles grow white from the strain. He will not give in. Movement, a subtle dance beneath his fingers. A twist, a turn, it pulls free with a pop. The pickle jar is finally open.
Also, this week I received the new cover art for my latest novel,
Pixels and Pain
. So, I just had to share…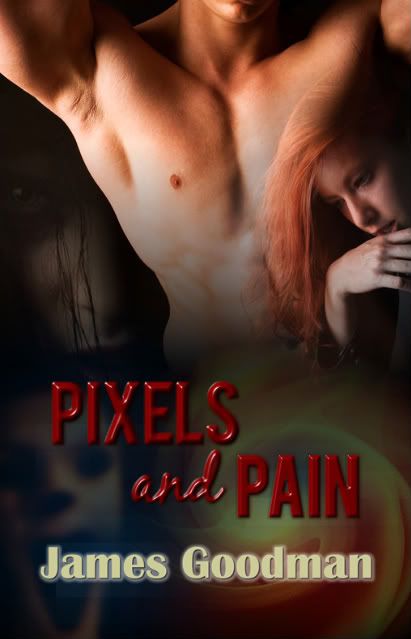 Here is a blurb:
Johnny Walker is a FBI agent in need of answers. His sister was murdered a year ago and the police still don't have a suspect.
Mary Marshall founded a watchdog group to rid the world of online predators after her sister fell victim to a charismatic stranger she met on the popular website, HiyaSpace. The similarities of their losses bring the two together and hurl them down a path wrought with peril, betrayal and unimaginable suffering at the hands of a madman whose unspeakable deeds threaten to destroy them all.
Will they be able to put an end to his reign of terror? Or will they be forever lost in a maniac's world of Pixels and Pain?
And in still other news…I'm now taking over Saturday duties as the other male perspective at
Oh, Get a Grip!
. So, come by and see me this weekend if you get a chance.
Labels: coverart, friday 55, Oh get a grip, Pixels and Pain