I stole this from
Lime
. You can upload your picture and it has a program that uses face recognition to match you up with celebrities you most closely resemble. It (mercifully in some cases) also tells you what percentage match you share with their picks.
This is the pic I used: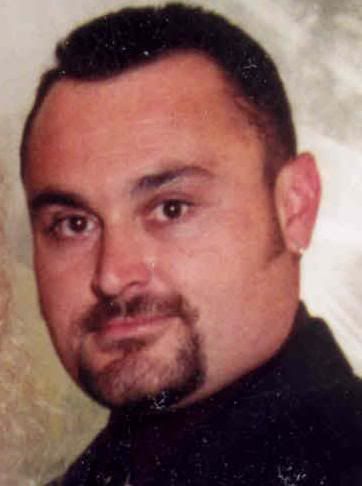 First up was Roman Abramovich. (66%)
Roman Arkadievich Abramovich (born October 24, 1966 in Saratov, Russian SFSR, USSR) is a Russian oil billionaire, referred to as one of the Russian oligarchs. In March 2006 he was listed by Forbes Magazine as the richest Russian and the 11th richest person in the world with an estimated fortune of $18.2 billion. Everyone above him in the list was at least ten years older. Abramovich is most famous outside of Russia as the owner of Chelsea F.C., an English Premiership football club, his wider involvement in European football, and for his contributions to Jewish enterprises in Israel and elsewhere, reflecting his Jewish origins.
Next we have, excuse me for a minute…(WTF), … is Sinead O'connor (62%)
Sinéad O'Connor was born in Dublin, Ireland on December 8th 1967. She moved to London in 1985 where she wrote and produced her first album The Lion and the Cobra. Sinéad signed to Ensign Records and the album was released in 1987. She spent the next year touring extensively throughout Europe and the USA. A long-form video entitled The Value of Ignorance was released in 1989. Directed by John Maybury, it was filmed at Sinéad's June 1988 concert at the Dominion Theatre in London.
Then we have Prince (62%).
Prince (born Prince Rogers Nelson June 7, 1958) is a popular musician. His music bas expanded the vocabulary of myriad styles including funk, rhythm and blues, psychedelia and rock and roll. Prince is generally considered a brilliant guitarist, songwriter and composer; many critics refer to the quality of his work and its versatility as being indicative of musical genius.
Next up is Natalie Portman (62%) I feel pretty, oh so pretty, lol.
Natalie Portman was born on June 9, 1981, in Jerusalem, Israel. The daughter of an infertility specialist and an artist, Natalie (who uses her grandmother's maiden name in order to protect her privacy) left Israel at the age of 3 and relocated with her family to Maryland, Connecticut, and finally to Long Island, New York, where her parents still reside.
Next we have Winona Ryder (61%) I suddenly have "Been Caught Stealing" by Jane's Addiction running through my mind.
Ryder was born in Olmsted County, Minnesota to Cindy Istas and Michael Horowitz, the son of Jewish immigrants from Russia and Romania. She was named for the nearby city of Winona. Her father's family was originally named 'Tomchin', however Ryder has stated that they were wrongly assigned the name of the family that they were travelling with when they arrived at Ellis Island, in 1906. She has a younger brother Yuri (named after Yuri Gagarin), an older half-brother Jubal and an older half-sister Sunyata. Notable family friends included her godfather Timothy Leary and beat poet Allen Ginsberg.
The next one, may just get a song stuck in your mind, Chaka Khan (61%)
Chaka Khan (born March 23, 1953) is the stage name of the African-American singer Yvette Marie Stevens.
Khan first came to the attention of the music world as the singer of the funk band Rufus in the mid-1970s and with the help of Stevie Wonder, broke into both the pop music and R&B charts in 1974 with the hit "Tell Me Something Good". Throughout the 1970s and early 1980s, the band had a number of R&B hits, including "Tell Me Something Good", "Masterjam", "Sweet Thing", "Do You Love What You Feel?", and "Once You Get Started".
What is with all the women in me list? Next up is Beyonce Knowles (59%)
Beyoncé Giselle Knowles (born September 4, 1981 in Houston, Texas) is an African-American R&B singer, actress, and chief songwriter and producer in the group Destiny's Child. In a Universal Music poll conducted earlier this year, Beyonce beat out Britney Spears and Christina Aguilera to be crowned the Princess of Pop.
Then we come to John Entwistle (58%)
John Alec Entwistle (October 9, 1944 – June 27, 2002) was the bass guitar player for The Who. He is regarded as one of the greatest and most influential bassists of all time, creating an aggressive lead sound that helped influence contemporary and later bassists such as Noel Redding, Chris Squire, Les Claypool, Geddy Lee, Steve Harris and Billy Sheehan.
And last but, the farthest from actually resembling me is Alicia Silverstone (58%)
Alicia Silverstone was born on October 4, 1976, in San Francisco, California as the youngest of three children to parents Monty Silverstone, a real-estate investor, and Didi Silverstone, a former flight attendant. Alicia's career began at the tender age of six when her dad, Monty, took some photos of his young daughter. The photos allowed her to get some modeling gigs which then led to television commercials.
I must say that I'm a little disappointed that Mike Hampton
didn't make the list as that is the person I've been told I resemble the most, but hey who can complain when Chaka Kahn made the list of my look alikes, lol.
So go on, be brave; try it and let me know the results.