Still a kid at heart...
Oh, before I forget, here are a few pictures of The Thing in action. I will post some of the whole family, this evening. Happy Halloween!
What? Oh, yeah I'm ready…
And one…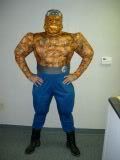 And two…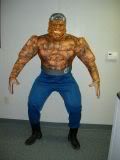 And three…
Oh, yeah…feel the burn, baby!
Wait, I think I pulled something...
And now for...yep, some more pictures.